How old is the roof? Newer roofs have a life expectancy of anywhere from 15 to 50 years or more, depending on its materials. Not only do you care about maintaining the roof, your lender might require repairs prior to closing, and who will pay for that?
What is the type of foundation? Raised foundations allow access under the home to reach plumbing and electrical, as do homes with basements. Slab foundations are more common in newer construction. You might ask what existed in that area before the new homes were built. In other words, did the builders put up a new subdivision over a wetland area that is now likely to have issues with drainage or dampness?
Does the home have insulation in the walls and attic? In colder climates, insulation is more important, and each locale sets standards for the R factor. Insulating a home after you buy it will cut down on your utility bills but it doesn't really increase your market value much.
Have any appliances or systems been replaced and, if so, when? It's a plus factor if older plumbing and electrical have been updated. Moreover, some older appliances can't be repaired because parts are no longer available. Look beyond whether the appliances are the newest trendy color and make sure they actually work as intended.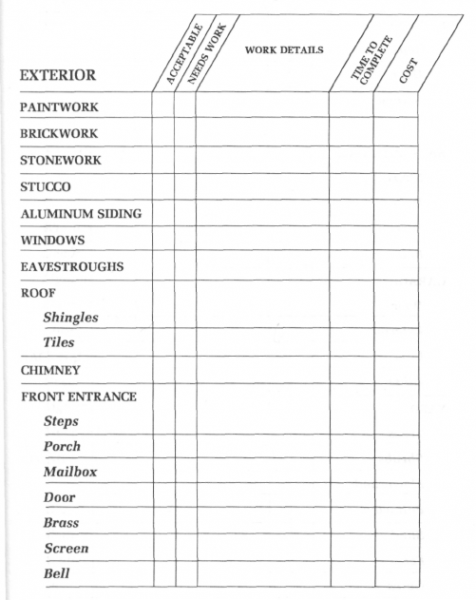 Ask Questions About the Location of the Home
In real estate, one routinely hears it's all about location, location, location. Homes in desirable areas are worth more than similar homes in locations not so desirable.
What types of other properties are located nearby? A home I showed in Folsom, CA, for example, had a cement wall over the fence. Behind it was a towing company and plumbing company. Apartment buildings, commercial and industrial lower the value of residential around them. Remember, if the home is "cheap" now, it will probably be the cheapest home when it comes time to resell.
What are the neighborhood demographics? Some title companies can supply this information, but your best bet is to talk to the neighbors, followed by asking the agent about the area and doing research at the library.
Where are the schools? Schools are a huge concern to parents with small children. In California, even if you buy a home within the boundaries of certain school districts, there is no guarantee your children will get into that school.
Are there nuisance factors? Traffic from nearby restaurants or stores may be an irritant. With freeways in the distance, you might not hear the noise during the day, but as night falls, the clatter and constant hum may get louder. Even barking dogs can drive a person nuts.
Remember, real estate markets are subject to swings. It can be a seller's market, a buyer's market or a neutral market. If your market is on fire and smokin' hot, you might not have enough time to ask any questions before that home is sold to somebody else. Ask your agent to give you professional insights into the type of market.